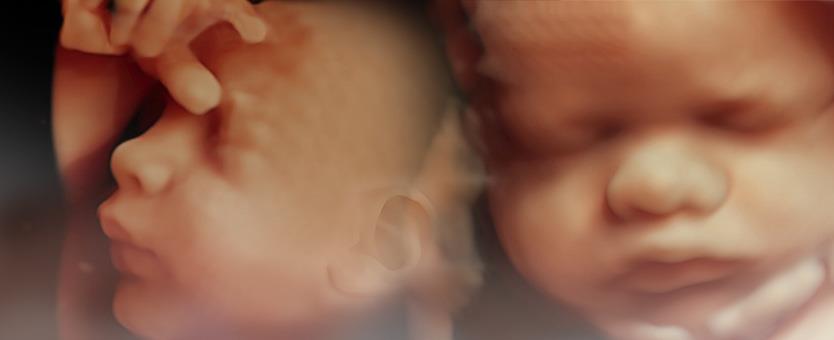 Would you like to see your unborn baby's face before its birth? Now experience the miracle of watching your unborn baby in 3D/4D/5D HD LIVE realistic views.
What is it?
We understand how joyful it is to become a mother, therefore to make this delightful wait a little easier, we provide 3D, 4D, and 5D HD LIVE ultrasounds, which allow you to watch your baby in 3D and move with realistic perspectives. This is an experience you will never forget. A 4D scan is a type of ultrasound imaging in which the baby can be seen moving in real time – like in a movie or film – as a result of adding the time dimension to a standard 3D ultrasound scan.
When to get it done?
It is recommended to perform a 3D/4D scan between 24 to 32 weeks of pregnancy. It may get more difficult to view the baby's face as your pregnancy progresses. For twins, 22-25 weeks is the ideal time to see the little ones.
Why you should get it done?
Many expecting parents use this optional session to strengthen their bond with their child or to introduce their child to their family members. We can capture your baby's yawning and stretching motions.
In most cases, 3D/4D scans are not required for medical diagnosis. A 3D/4D scan, on the other hand, could be useful if your child has a face issue like cleft palate or cleft lip.
Apart from pregnancy scans we also offer transvaginal(TVS) 3D scans used for fibroid mapping and morphological anomalies in Uterus like Bicornuate/Septate uterus.